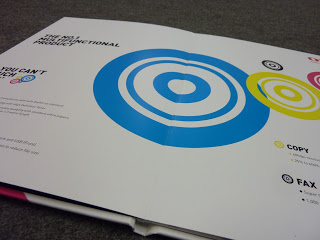 25 Oct

Lay Flat Binding – The Way Forward

Hate it when a brochure or map just won't lay flat? If you force the pages they come loose, or worse, fall out! You no longer have to accept this as just the way it is, or that your double page spreads won't quite line up perfectly at the spine, because with lay flat binding your pages and images will look beautifully aligned and stay open without any problem.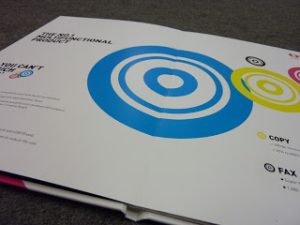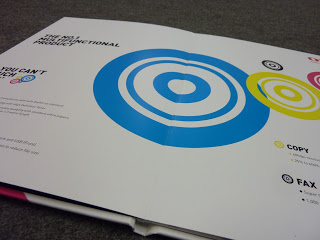 Lay flat binding is a new process which allows brochures to lay flat and images which can run over two pages without any breaks or matching issues. This is the ideal binding method for high end, exclusive and visual based printed brochures. Typical clients include property developers and creative agencies that are looking for a flow across pages allowing for detailed maps, plans and any image or text to not be broken by the spine or joining of printed sections that conventional printing and binding is known for.
How does it work? We take a sheet of printed paper, e.g. 120gsm which is printed one side, folded print to print, then glued to another folded sheets of 120gsm. This now means the page weight is 240gsm, very much the standard text weight of any corporate product or annual brochure etc. This continues until the book is completed and is then finished to any design spec required. Our latest binding machinery means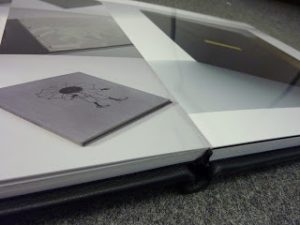 the ability to produce low to very high runs of brochures and books on a fast turnaround to an astounding level of quality and finish, compared to conventionally bound brochures and books.
Lay flat binding is available in paperback or hardback with a maximum size of 385mm x 365mm portrait and a minimum paper weight of 240gsm.
For more information contact us on 0118 324 0120.