12 Dec

Our Leather Book on Channel 4's 'The World's Most Expensive Presents'

The gorgeous leather Cover of the 'Bespoke Colouring in Book' as featured in Channel 4's 'The World's Most Expensive Presents' this evening (12th December 2017) was proudly made by Masters Bookbinding, complete with 24 Carat Gold lettering.

Classed as the world's most luxurious colouring book with bespoke illustrations by Ian Beck which are based on the recipient's Life.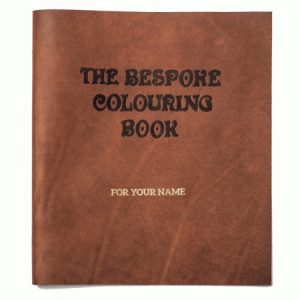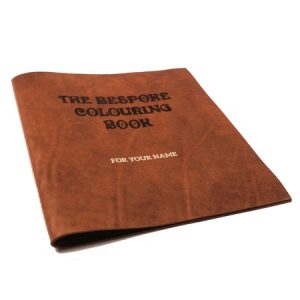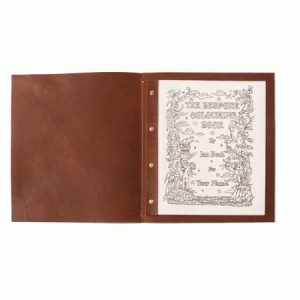 The illustrations are drawn just for the recipient and will convey the most meaningful parts of their life.
Colouring books for adults have become more in vogue, but there is no bespoke luxury offering until now. It has been widely reported that the act of colouring forces the mind to be still and focus on the present moment – so it forms part of one's mindfulness regime.
The book will contain 10 bespoke illustrations by renowned illustrator Ian Beck, bound in fine leather, this cover was created by our team here at Masters Bookbinding.
Once the illustrations have been selected by the recipient they will be hand bound by Masters Bookbinding using traditional crafts and tools. Each leather bound book will be embossed, and the recipient's name will be embossed in 24 carat gold foil.
The size of the book is 340 x 295mm and the screws can be gold plated at no extra cost, the buyer can also stipulate colour of thread for the stitching.
If you are thinking of buying one this Xmas, they are being sold by VeryFirstTo.com – at only £23,900!